The Benefits of Advanced Nursing Certifications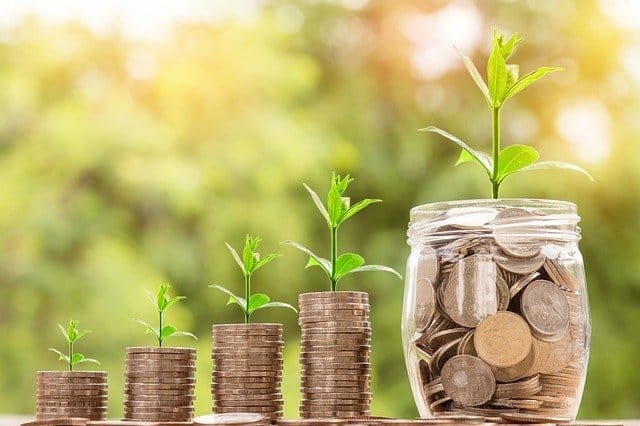 You became a nurse because you care about others, you're passionate about helping people live their best lives, and you understand the true value of health. 
But like many great nurses, you've found yourself wondering, is there more you can do for your patients?
The reality is that today's system of care doesn't always help our patients become as healthy as they can be. As nurses, we often find ourselves treating symptoms with band-aid solutions instead of providing treatments that have long-lasting, sustainable solutions. While some nurses may be comfortable with the current system, we (and we suspect you, too) want something better for both our patients and ourselves. 
For us, the solution was clear: becoming a Nurse Coach was the missing piece. The advanced nursing certification in Nurse Coaching gave us the skills and the opportunities to make a real difference in our patients' lives — and we believe that nursing certifications can make a difference for you, too.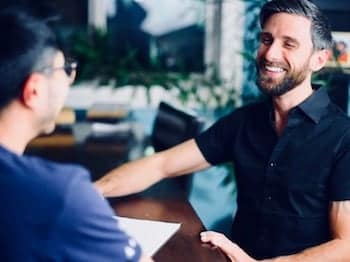 What is an
Advanced Nursing Certification
?
Is there an aspect of nursing that you're absolutely passionate about? Something that feels like not just a job but a calling? If so, that's your sign that it's time to get an advanced nursing certification. Countless programs (usually sponsored by professional or trade associations) can provide you with a higher level of specialized knowledge, so you can focus your nursing career on the specific aspects of the job you love. 
There are various nursing certifications for us nurses to choose from. For example, a nurse with an interest in pain management might become a Certified Registered Nurse Anesthetist (CRNA), sponsored by the National Board of Certification and Recertification for Nurse Anesthetists (NBCRNA). Meanwhile, a nurse that feels called to comfort patients through terminal illnesses may become a Certified Hospice and Palliative Nurse (CHPN), guided by the Hospice and Palliative Credentialing Center (HPCC). It's through these specialized programs that we nurses learn how best to treat our patients and find greater fulfillment in our careers.
So, how do you know which certification is right for you? Start by thinking about your "why" — why did you feel compelled to become a nurse in the first place? Did you want to work with a certain part of the population (like children or the elderly)? Were you interested in helping treat a specific illness? Or perhaps you wanted to find a way to integrate holistic practices like meditation and mindfulness into your patients' health care routine.
Once you pinpoint your "why," you'll be better able to find the right advanced nursing certification for you. 
Benefits of a Nursing Certification
We know what you're thinking: I already went through years of school to become an RN! Would I really benefit from getting an advanced certification? 
We get it; life as a nurse is busy. Nursing is one of the most challenging (and most important) jobs out there. But the fact is that there are many benefits to a nursing certification — and here are just a few.
Greater Career Opportunities
While you might have become a nurse because of your desire to help others, you also need a job that helps you pay the bills. With an advanced nursing certification, you'll have more opportunities to find work that's interesting, fun, and impactful. 
Greater Respect (From Patients and Colleagues)
We know that nurses are intelligent, educated, and skilled healers, no matter how advanced their degree may be. However, folks outside the medical sphere seem to need proof that their care team is qualified. 
According to a Harris Poll, about 78% of respondents know that a nurse can be certified — and that certification is very important to them. However, an advanced nursing certification can give your skills and expertise a little extra credence, helping you receive more respect from your patients and fellow medical professionals. 
Greater Impact
The more you learn, the easier it is to give your patients excellent care. This is probably the greatest benefit of a nursing certification, and it's at the very heart of Nurse Coaching. As a Nurse Coach, you're not interested in surface-level treatments.  Instead, you're diving deep into physical, mental, and spiritual health, guiding your patients toward a whole new level of wellness.
And trust us, THAT is a benefit you have to see to believe.
What Can I Do with an
Advanced Nursing Certification
?
We've already mentioned that an advanced nursing certification can open the doors for greater work opportunities. But what are the opportunities you can expect? 
The answer depends on the type of certification you earn, but RNs with advanced nursing certifications can become specialists in their specific field (which means higher-paying roles at your hospital or clinic). 
A nursing certification can also open doors to opportunities outside the healthcare industry. For example, while Nurse Coaches can work in the medical industry at hospitals or clinics, they can also work for private organizations like insurance companies or build their own coaching practice. If you become a board certified Nurse Coach, you can shape your career to suit any life you want.  
Start Your Journey Today
At the Nurse Coach Collective, we are eager for you to join the wellness revolution as we help talented registered nurses like you find their ideal nursing certification. Our Nurse Coaching Certification Course provides you with the skills to help your patients meet their health goals in a sustainable and significant way — all while earning 120 continuing education contact hours and reigniting your passion for your career.
Speak with a real-life Nursing Coach today to learn more — or sign up for our free training to see Nurse Coaching in action.
Join the Nurse Coach Revolution.
If you're looking for something more out of your nursing practice...
Become a Nurse Coach Today.
Pssst... Don't Miss Out!
The
2024 Nurse Coach Conference

is Happening.

Join hundreds of like-minded healers for a transformative 4-day, in-person event at an epic location.