How to Choose the Best Health Coach Certification Program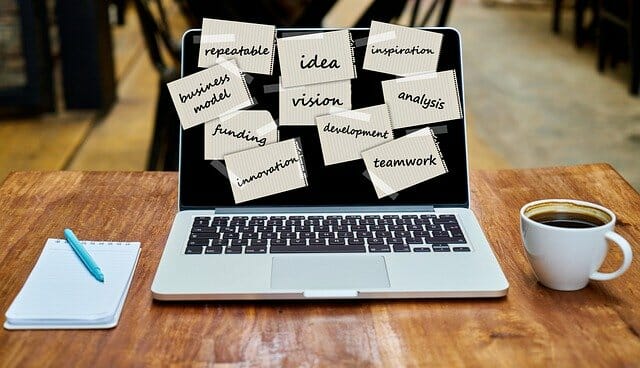 So, you've decided to become a health coach. Congratulations! This means you're ready to maximize your impact as a healer and are ready to help others make lasting improvements in their lives and health.
But there are so many options when it comes to programs and pathways to becoming a health coach. So where do you start?
Well, as a Nurse, your best path is very clear – so we want to make this as simple as possible for you.
To be the best health coach, you'll want to  become a Nurse Coach.
Nurse Coaches stand apart from all other health coaches out there, because we are able to fully leverage our nursing education, experience, and license and in order to serve and support our clients on the deepest level. Becoming a Nurse Coach is also the only way to be a health coach who is Nationally Accredited, Magnet recognized, and Board Certified.
By becoming a Nurse Coach, you're standing up against today's typical model of care. You're fighting for your patients and their ability to live healthy lives and improve all areas of their wellbeing. You're also acknowledging that, as a Nurse, you deserve to be happy, healthy, and fulfilled while saying goodbye to burnout. You're bringing your medical skills and experience into the world of health coaching, helping legitimize the field while giving your clients the utmost care.
Most importantly, you're making a real change in the nursing industry  — the kind of change that has the power to start a wellness revolution. And we're already seeing this shift occur as thousands of nurses are choosing to become Board Certified Nurse Coaches.
Of course, you can't go out and fight for change if you don't have any armor. In the world of Nurse Coaching, your armor is your training and certification.
A certification will give you an edge over other run-of-the-mill health coaches in your area. It shows your clients that you are the real deal: an educated, professional nurse with medical understanding and experience and you're a trained and qualified nurse health coach with their best interests at heart.
Your certification is your ticket to a successful and fulfilling Nurse Coaching career. But how do you find the best health coach certification program for you? Here are a few things to consider when choosing your next program.
Leverage Nursing
You became a Nurse for a reason. You worked hard for your RN license, and while your current nursing role may not always feel like the best fit, you know in your heart being a nurse is vital to your identity.
Sure, there are quick and easy options to take a week-long "health coaching" course online, and it can be tempting to go that route in the hopes of saving time and money. But I can guarantee you this: trying to take the easiest route will not save you time or money in the long run. Why? Because they are very basic level programs which are designed for any lay-person. They are not programs designed specifically for nurses — which is where you truly need to start.
We nurses are a rare breed. We have a high level of education and experience, and therefore need to take a health coaching program that is specially designed to build upon that foundation and enable us to practice to the full extent of your nursing license.
I don't know about you, but to me it sometimes feels like nurses are magnetically drawn to other nurses. We have a unique understanding of the world, a high level of compassion, a great sense of humor, and so many shared experiences that… we just get each other.
This is yet another reason why it's so valuable to enroll in a health coaching program that caters specifically to nurses. This is exactly why we value community and camaraderie so greatly here at The Nurse Coach Collective.
High Success Rate
Here's the reality: The health coaching industry today is largely unregulated. There are plenty of people out there claiming to be health coaches or wellness coaches, but they don't have the training or the experience necessary to empower true and lasting change in their clients. Patients can see right through their inexperience, which is why some health coaches struggle to find, sign, or hang onto their clients.
If you're looking for the best health coach certification program, you need to look for a program that boasts a high success rate (and can back it up). Do they have positive reviews from their students? How many of their students pass the Nurse Coach board certification exam? And most importantly, how many students manage to achieve success in their careers after they get the certificate?
Ask potential certification programs for stats on pass rates, and see if they have any information about former students' current careers. This will give you some idea of the kind of success you can expect to achieve.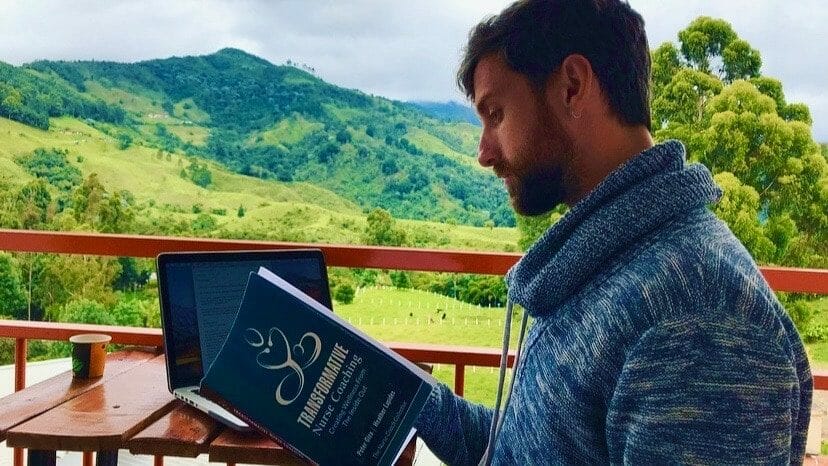 A Reasonable Price
Every nurse knows that education is an investment. Every set of letters after your name will inevitably help your career in the long run. But boy, it can be expensive to get them!
The best health coach certification programs are always going to be an investment. After all, they are teaching you valuable skills from talented industry professionals, helping you become a world-class Nurse Coach. However, it is important to find a course that isn't going to empty your wallet and will maximize your return.
Is the price within your budget? Will the program offer flexible payment plants and  installment options? These are the questions you should ask yourself before agreeing to any certification course. The best health coach certification programs will provide options for you to make sure your financial wellbeing is cared for, and they will allow you to feel confident in knowing that your investment will pay dividends for the rest of your career.
Flexibility
Many of the RNs who join our Nurse Coaching certificate program sign up when they're still working in the depths of healthcare. They are putting in long shifts at the hospital and often working those long, late-night hours. They're juggling work, family, and education, doing everything they can to keep all those balls in the air.
Frankly, they are superheroes, and we want to do anything we can to lighten the load.
One of the ways we try to make things easier for our aspiring Nurse Coaches is to offer a flexible course load that teaches you everything you need to know without adding too much to your plate. You'll have a schedule with lessons available through online video modules, so you can absorb courses on your own time. While you'll always have structure and support, much of the program is completely self-driven, so you can work entirely at your speed.
This flexibility is vital for so many of us nurses, who want so badly to learn Nurse Coaching but don't want to be overloaded and overscheduled. If your certification program isn't willing to work with your busy schedule, it's not the program for you.
A Supportive Community
We've said it before, and we'll say it again: Community is key. At its core, Nurse Coaching is a field rooted in relationships, from the coach-client relationship to our bond with our fellow Nurse Coaches. The best health coach certification programs understand how important it is to nurture those relational skills, so they give you ample opportunities to form a community with your peers and teachers.
In our certification course, you will connect with many like-minded nurses (including professional Nurse Coach mentors and your program founders). We are a community created by nurses, for nurses, and the bonds you'll form during your program will help shape the Nurse Coach you become in a big way.
Not to mention – you'll make friends here that will feel more like family.
A Program Focused on You
With so many options on the internet, you'll find many programs that expect you to read a short web page and then sign immediately on the dotted line. Or perhaps, you'll get to speak with someone – and they'll push you to give your credit card information by the end of the call.
These sales techniques have no place in Nurse Coaching, and they can help you tease out the good from the bad.
At The Nurse Coach Collective, we practice what we preach. Just as we teach our Nurse Coaches to take a client-centered approach with the people they work with, we also take that approach with our nurses. We never want anyone to sign up for our program who isn't 100% sure they're in the right place. This is why we go through great lengths to get to know you, and to make sure you have every opportunity to learn all about the course.
In fact, you can't even sign up directly from our website, and there's no way to give your credit card information. Why? Because first – we want to connect directly with you. We want to have the chance to connect – human to human – and get crystal clear on what it is you're looking for in a program. We want you to have a place to ask all of your questions and speak with a professional Nurse Coach to learn about everything that's possible. We want to ensure that you're a great fit for the community and course, and that we can confidently provide the training you're seeking.
It's a unique application process that puts you at the center. We focus on delivering value and empowering you fully to find the best health coach certification program for you.
We just so happen to think it's this one. 🙂
Start Your Health Coach Journey Today
The first step to becoming a Nurse Coach is choosing the right certification program, and we're more than confident that our course is the absolutely best choice for any Nurse who wants to become a health coach.
When you're ready to learn more, you can contact our team today to schedule a 100% free call with a Nurse Coach and begin your application for our next course.
Still not sure if Nurse Coaching is right for you? Check out our free training to learn more about this exciting and fast-growing field of nursing.
We can't wait to connect with you.
Join the Nurse Coach Revolution.
If you're looking for something more out of your nursing practice...
Become a Nurse Coach Today.