Attend the
Nurse Coach Conference.
A 4-Day In-Person Event to Uplevel Your Practice
In-Person Retreat + Experiential Learning
Meet Your Fellow Nurse Coaches LIVE
Exclusively for Nurse Coaches 
A 4-Day Event to Transform Your Practice
Imagine being surrounded by 200 of your fellow Nurse Coaches… 
In one of the most amazing places in the world…
With nothing to do but immerse yourself in betterment…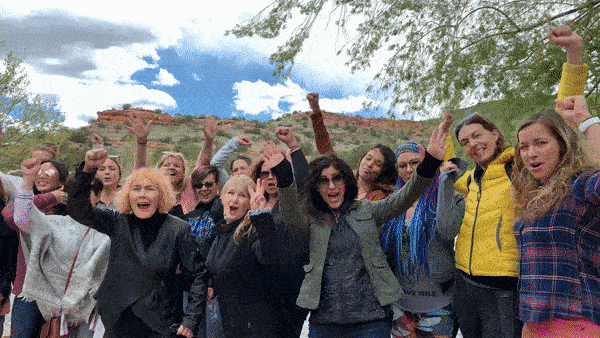 A Conference Like No Other.
Your 4-day immersive learning experience will take you to new heights, personally and professionally.  
We believe that transformative results can coincide with one hell of a fun time – which is exactly what you'll experience.  
Unparalleled Community.
Heather, Peter, and our support team of highly experienced and successful Nurse Coaches will guide your journey. 
Your peers will be the most powerful and innovative nurses on the planet. 
You'll internalize their success and thinking starting at the conference – and for years to come. 
You'll walk away with friends for life who will support you in any endeavor.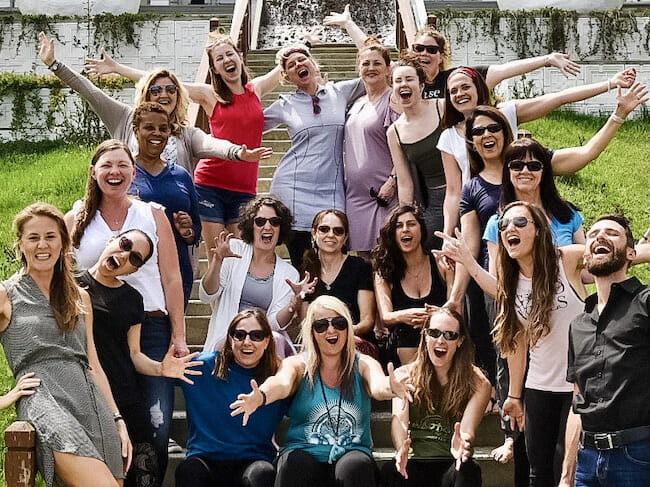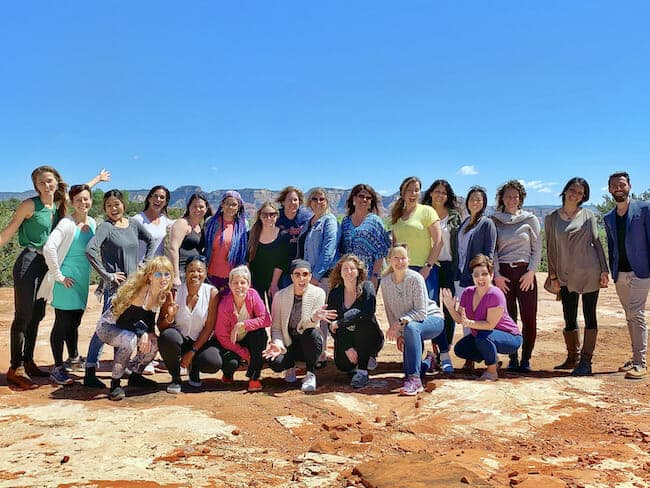 Surreal Location.
Sedona Mago is one of the premier retreat centers in the world for good reason:
It's settled in the heart of the Sedona, Arizona red rocks. 
Once you're there, you won't have to drive anywhere or worry about anything. 
Comfy beds. Delicious food. The secrets of the desert just outside your door.
Oh – and we have the entire location just for us. 
What is it?
The Nurse Coach Conference is a 4-day, 3-night in-person event designed to 10x your Nurse Coaching practice and uplevel your career.
Who is it for?
If you're a Nurse Coach & Consultant who wants to immerse yourself amongst the most forward-thinking nurses on the planet – this is for you.
Where does it happen?
The Nurse Coach Conference happens at Sedona Mago Retreat Center in beautiful Sedona, Arizona. It's one of the top 5 retreat centers in the US.
Why does it exist?
The Conference exists to bring Nurse Coaches & industry experts together so that we can advance our practice – individually and collectively. 
March 31 – April 3, 2022
Arrive March 31 @ 1500
Depart April 3 @ 1200
Sedona Mago Retreat Center
Cottonwood, AZ
Conference Schedule
We're still hashing out the details, but this will get you started.
Blank Closed
Day 1: Arrive with Intention
1600 -1800   –   Arrive and Settle In!
Check out your welcome packet and review the schedule, get comfy in your room, and feel free to explore the grounds! 
1800 -1900    –    Dinner & Free Time
All meals are served in the dining area. Please arrive at the beginning of the time shown.
1930 – 2100    –   Evening Welcome Session
Group discussions surrounding vulnerability, intention setting, and what to expect for this conference. Oh, and plenty of fun 🙂 
Day 2: Deepen Your Practice
0800 – 0900    –   Breakfast
0930 – 1130    –   Morning Session #1
Morning mindfulness, setting a powerful context, creating agreements and logistical ground rules for the intensive. We'll explore the value of affirmations, appreciation, and receiving. 
1130 – 1145  –    Break
1145 – 1230  –    Morning Session #2
As a group, we'll spend time connecting with the environment and reflecting inward. 
1230 – 1430    –    Lunch & Free Time
1430 – 1630    –    Afternoon Session #1
A somatic experience to get the energy back up, followed by Nurse Coaching in trios to observe each other in action and leverage feedback! Then, we'll have a group debrief and pull out the most important learning.
1630 – 1645    –    Break
1645 – 1800    –    Afternoon Session #2
The importance of connecting goals to a deeper purpose cannot be understated. By crafting your "Why Statement," you'l