If you're here, you're probably a nurse — and one who cares deeply about your patients. You likely got into nursing because you're passionate about helping others, and you want to see the people you treat leading happy, thriving, and healthy lifestyles.
But if you're like most nurses, you may not be seeing those results in your work today. Maybe you  leave work feeling frustrated and unfulfilled by your career and wondering if you're actually helping the people you treat.
Well, it's not your fault. Too often, the current healthcare model removes the human element of care, asking us nurses to treat the symptoms rather than the patient. And unfortunately, this model only offers band-aids to problems that need real solutions.
If you're tired of this broken system, you're not alone. We are, too. And that's why thousands of  nurses across the country have decided to step up and make a real change for the sake of their patients, their practice, and their profession. 
These nurses have married the worlds of allopathic and holistic medicine, and are bringing whole-patient care to the forefront of their work. They aren't just treating illness — they're guiding their patients through lifestyle changes, mindfulness, and other powerful tools that lead to healthier lives. 
In other words, these nurses have become something more: Transformative Nurse Coaches. These incredible healers combine the current model of care with lifestyle medicine, coaching, mindfulness, and holistic treatments to promote a patient's overall well-being and elevate them to a better state of health — one that will last longer than any prescription. 
But why should you become a Nurse Coach? And how do you do it? Here's everything you need to know about joining the ranks of these innovative nursing professionals.
Why
Become a Nurse Coach
?
Simply put, being a Nurse Coach is awesome! As a Nurse Coach, you treat the person, not just their symptoms. You get to connect with your patients on a deeper level and help them make significant, sustainable changes in their lives. Your patients won't need to manage their symptoms with quick fixes anymore. With your coaching, they'll find lasting wellness.
Nurse Coaching isn't just a benefit for your patients — it will make your life better, too. You can finally break free from the current model of care. You'll stop feeling like a cog in the healthcare machine. You'll make a difference for your patients, while finding more  fulfillment in your work than you ever thought possible.  
But perhaps, most importantly, you can integrate the same coaching techniques you practice with your patients into your own life, giving yourself the freedom to embrace self-care and wellness at a whole new level. As a Nurse Coach, you can love your work and take care of your own well-being, creating a new standard of care that's set to disrupt the entire medical model.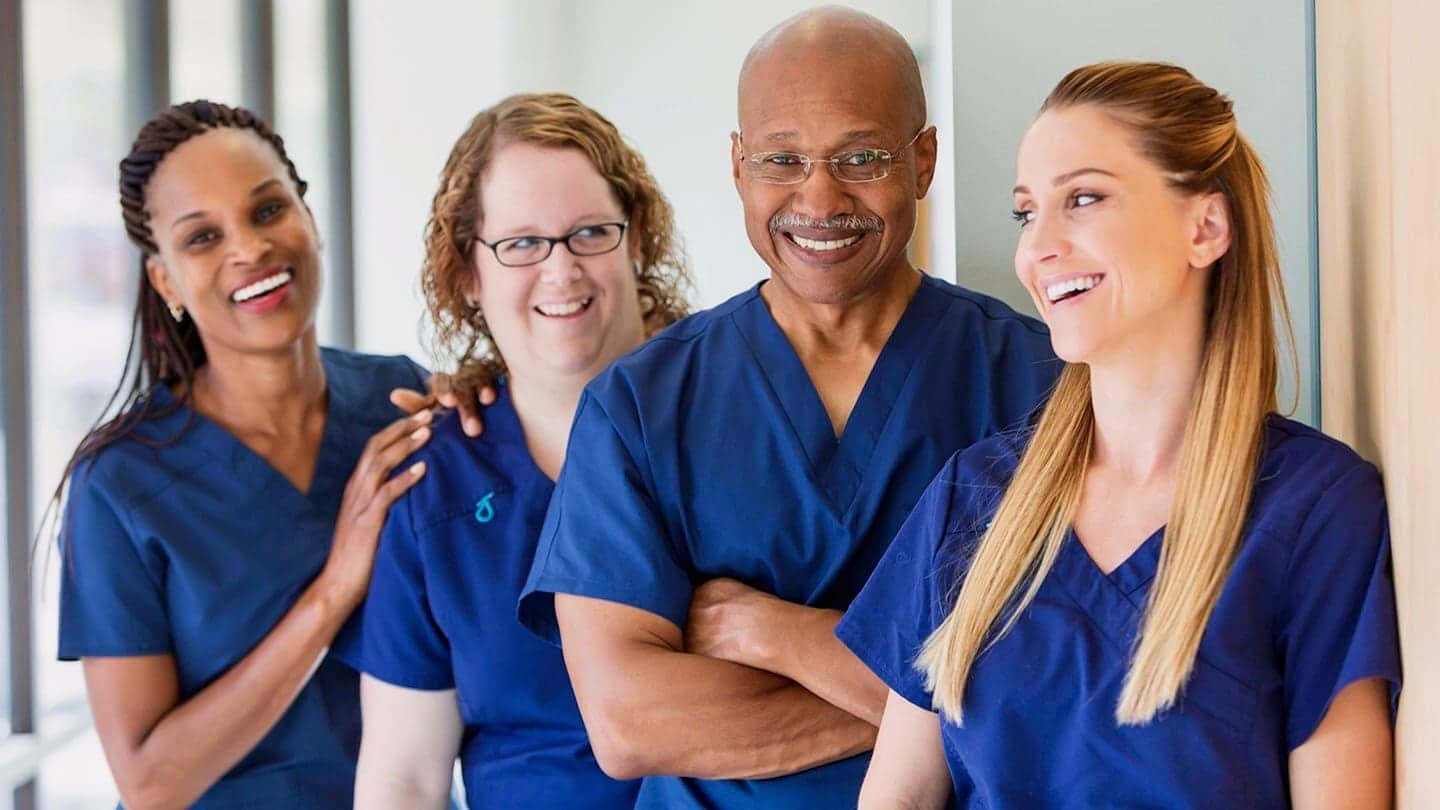 Who Should
Become a Nurse Coach
?
As nurses, we often get specialized certifications to help us better serve the patients we care about. ER nurses get the EDRN certification. ICU nurses get the CCRN certification. So, which nurses become Nurse Coaches?
Any RN can integrate Transformative Nurse Coaching into their practice. While a background in holistic nursing might help you more easily embrace all that Nurse Coaching can offer your patients, you can train to become a Nurse Coach, regardless of your specialty. As long as you have an active RN license and a passion for health and wellness,you can take a Nurse Coaching course and become board-certified in this innovative new nursing practice. 
According to the American Holistic Nurses Credentialing Corporation (AHNCC), there are two certifications available for Nurse Coaches today. These are the Health and Wellness Nurse Coach (HWNC-BC) credential and the Nurse Coach (NC-BC) credential. While these two credentials require sitting for the same Nurse Coaching exam, RNs who also have a holistic nursing certification will become HWNC-BCs after passing the exam. Nurse Coach + Holistic Nurse = Health and Wellness Nurse Coach.
How to Become a Nurse Coach
Nurse Coaching is the way of the future. The wellness revolution is upon us. Not only will this model prevent us nurses from suffering burnout and a lack of fulfillment in our profession, but it will help our patients become healthier – for good. The journey to becoming a Nurse Coach starts with finding the best Nurse Coaching course — and The Nurse Coach Collective has a world-class training at your fingertips.

We'll help you master the skills needed to transform your nursing practice. You'll walk away from our training in just a few short months with everything you need to practice confidently. 
We've worked with more than 1,000 nurses, which means you'll be in the best of hands as you navigate the journey of up-leveling your clinical practice. 
Oh – and you'll be surrounded by a community of like-minded nurses who are as passionate about wellness as you are! 
Once you complete the course, you'll have earned 120 CNE contact hours and be ready to take your exam to become a board certified Nurse Coach.    
Get Started Today
Today's healthcare model isn't sustainable — and we nurses know that better than anyone. The world desperately needs more healthcare professionals to embrace a better way of doing things, and we invite you to join the wellness revolution. 
If you want to learn more about how to become a nurse coach, apply for our Transformative Nurse Coach training today to begin your journey into a new model of care. 
If you have any questions at all, you can speak with a real-life, successful Nurse Coach right now to see how becoming a nurse coach could change everything for you.
Join the Nurse Coach Revolution.
If you're looking for something more out of your nursing practice...
Become a Nurse Coach Today.
Pssst... Don't Miss Out!
The
2024 Nurse Coach Conference

is Happening.

Join hundreds of like-minded healers for a transformative 4-day, in-person event at an epic location.